Rubber Repair Kits And Seals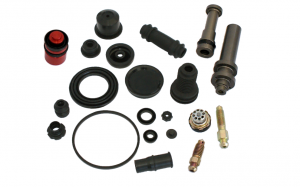 Rubber Repair Kits And Seals are the among most important components in any brake and clutch system.
A leaking seal will render most systems ineffective and therefore you need to make sure that if you are repairing a cylinder you do so with the best on the market.
LMB Brake And Clutch Components produces the highest quality sealing EPDM as well a mineral oil NBR and HNBR (These seals can be recognized due to their green colour) solutions to the highest O.E. specifications for direct replacement.
Our patented LMB Euroseals And Repair Kits (What actually made our name) are so good in fact that they used in everything from motorcycles, passenger vehicles, commercial vehicles to even racing cars and South African military vehicles!
Please inquire with us if you are looking for a specific application.
All of our parts carry a guarantee against manufacturing defects and carry a general warranty for your peace of mind.